Let's get started with Good2Go!
Following are some short tutorials that will help you get up and running with Good2Go in no time.

Sign-up for a 15-day free trial — no credit card required — or purchase a subscription.
Now you're Good2Go!
After log-in, visit "Account" settings and set your team name and upload your logo. This is used to personalize and brand system emails to clients.
Review your account settings. These are your default settings for due dates, reminders, review tools and more.

How big should your logo be?
Maximum width: 160 pixels
Maximum height: 80 pixels
Maximum file size: 1.0mb
You need the layout by 11am tomorrow…
will the customer remember?
In print production, often there are multiple deadlines throughout the production process — not just the job delivery date.
Visit "Settings" in your Good2Go account to set the parameters for the default deadline and reminders that will be applied to jobs sent to print buyers. Utilizing due dates and Good2Go automated reminders will save you time chasing down customers and colleagues to remind them of what you need.
Lesson 1: Adding files to Good2Go
There are two primary ways to import a file into Good2Go. One is for Good2Go users (drag and drop) and one for external customers (upload links).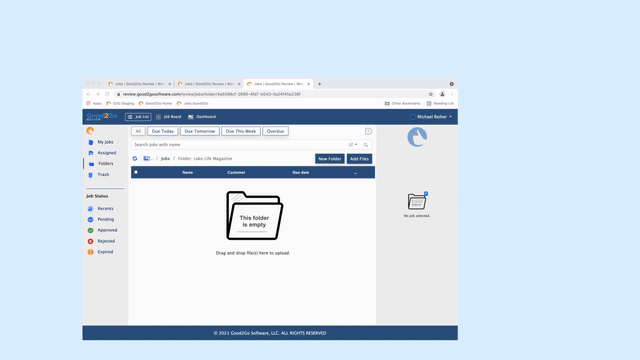 Just click and drag your file onto the Good2Go interface and your file will be uploaded. If you want your file uploaded into a specific folder, be sure to open it first.

File formats supported include just about everything. PDF, EPS, PSD, IND, PPT, XLS, DOC, TIFF, JPEG, etc…
For external customers, create a folder and enter the customers name and email. Then from the folder action menu, select "Send upload link".

You can then send the upload email right from Good2Go, or copy the link and add it to your own email. With the upload link the external customer can just drag and drop the files into Good2Go and the folder you created. Good2Go will notify you with an email when the customer uploads a file.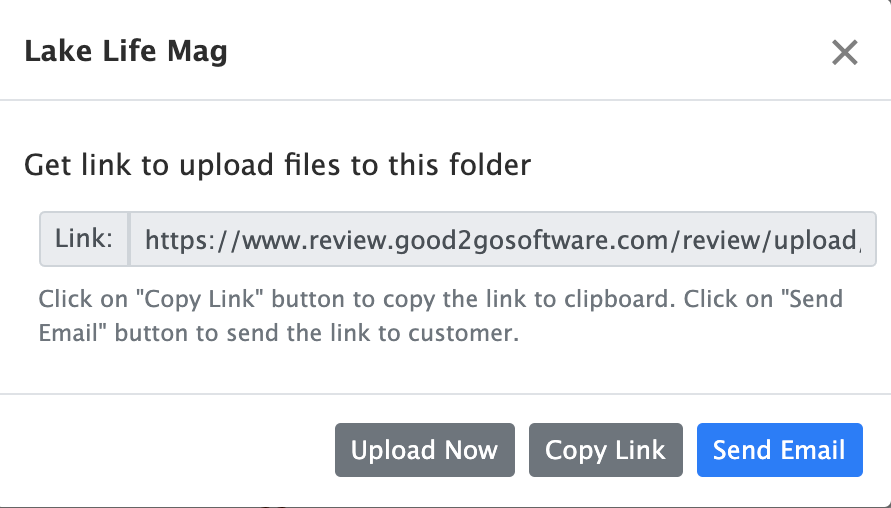 NOTE: if you set a deadline on the folder the customer will receive automatic reminders to upload their files until they complete the upload.



Lesson 2: Sending a review
Good2Go provides a PDF document review and approval service with a variety of mark-up tools.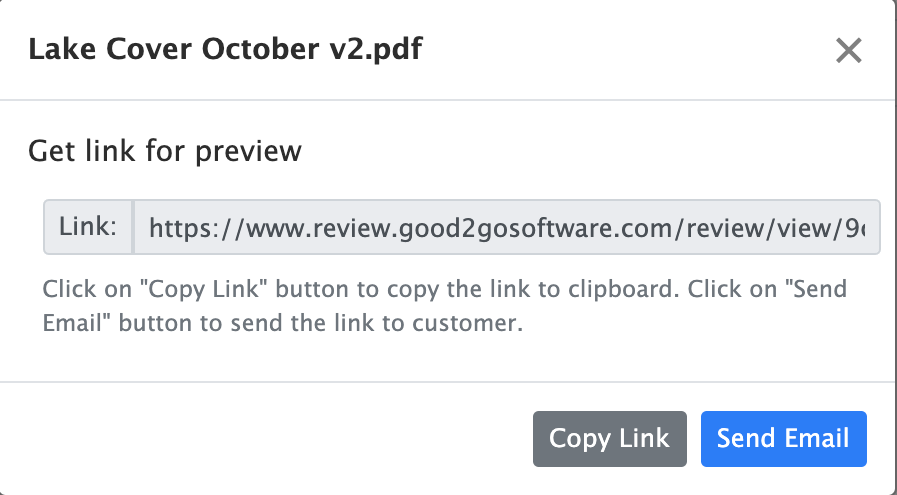 To send a document for customer review, select the PDF to be sent, then select "Send for review" from the action menu.

Like other functions in Good2Go you get an option to send the review notice from Good2Go, or copy and past the review link into your own email.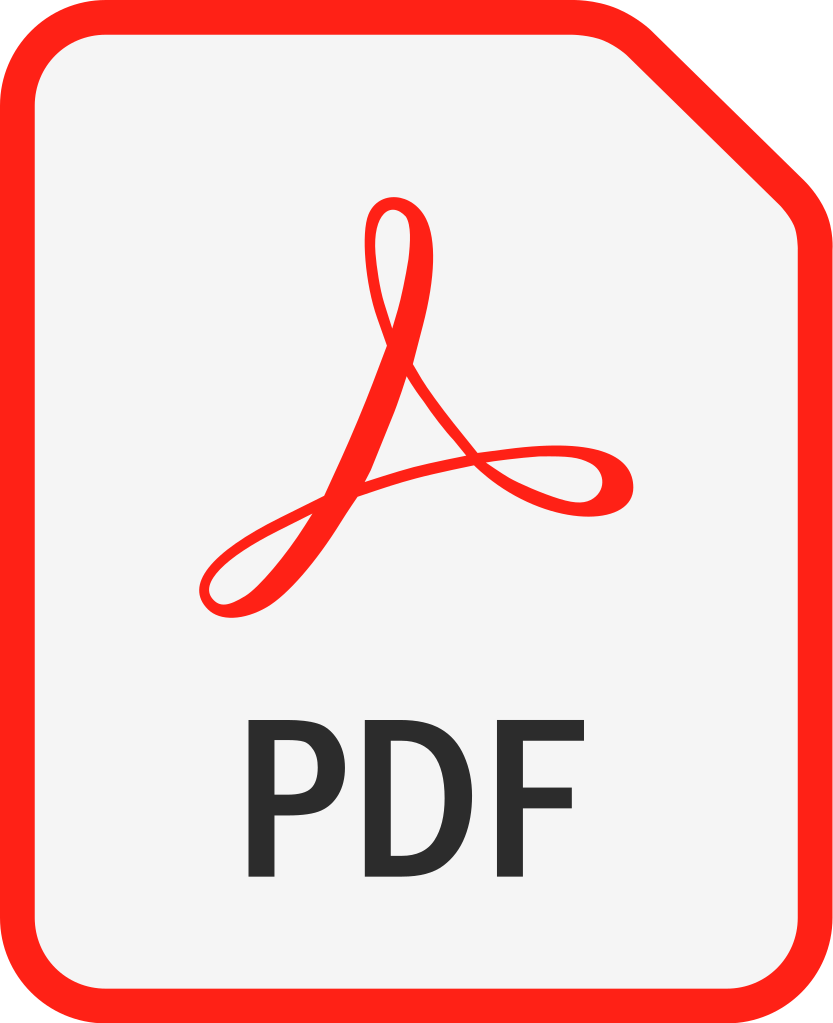 NOTE: the document must be a PDF for the review process.
More Review & approval fun!
If multiple people need to review a document on the clients side, they can forward the review link to additional co-workers for their input.

Another way is to change the customers email address after the first review and resend the same document to a 2nd or 3rd reviewer.

The advantage to this approach is each reviewers comments are captured and recorded in the document history.
Need to point out a possible issue or verify a specific change? No matter the reason, if you need to mark-up a document just click on the preview and use the mark-up tools to mark up the issues and questions you want to confirm. From there, just send the review and the customer will see your comments.
Allow downloading of the file.