Online proofing for the graphic arts
Creative and print approvals made easy
Online proofing made easy
Never miss another change request or approval.
Good2Go online proofing provides a trackable & collaborative proofing solution, that reminds clients of deadlines so you don't have to.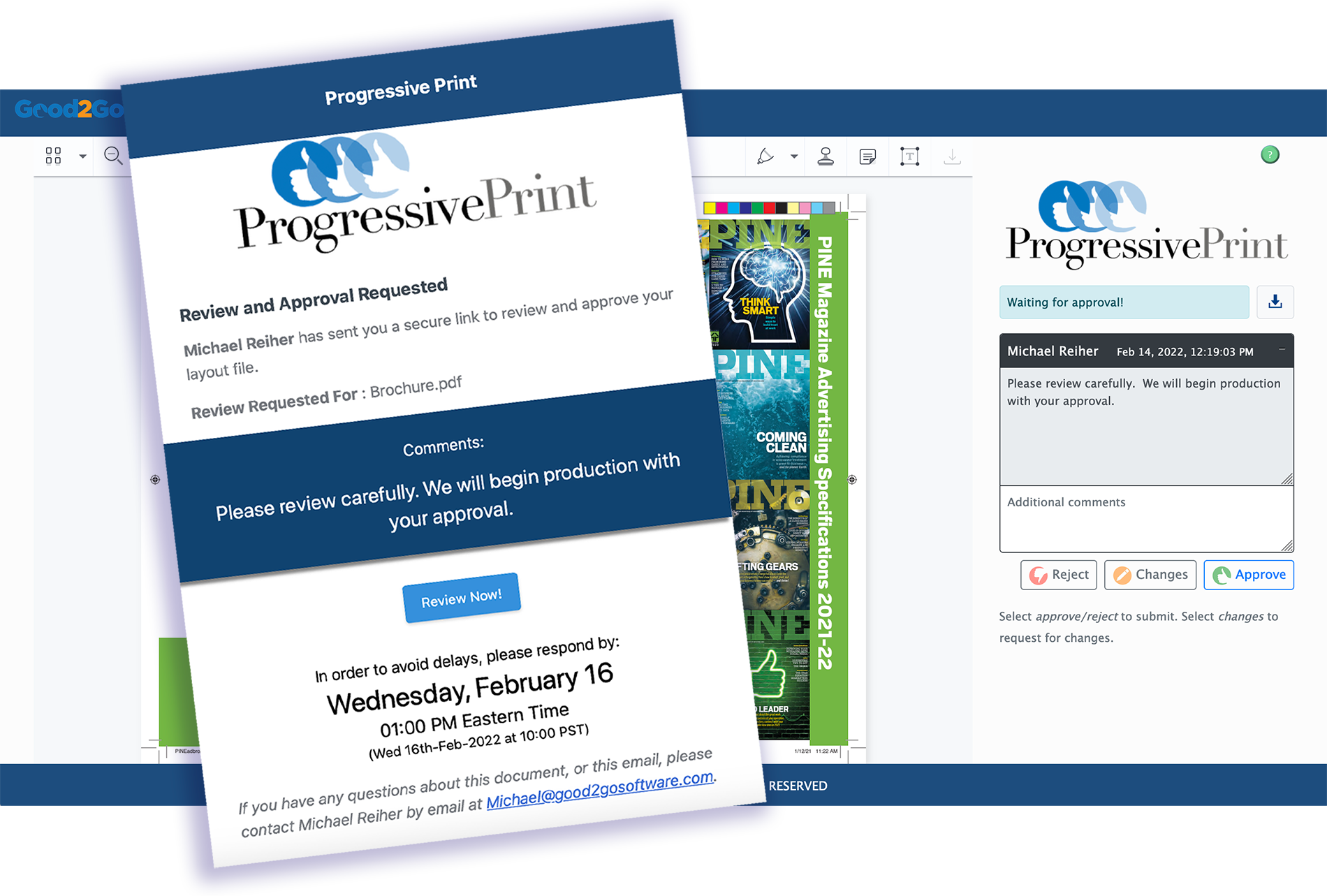 The Good2Go proofing workflow.
Good2Go makes the proofing experience fast and easy for everyone.
Drag and drop a PDF (or image) on the Good2Go interface, enter the clients email, and send. Good2Go generates a branded email with clear instructions and a due date that's hard to miss..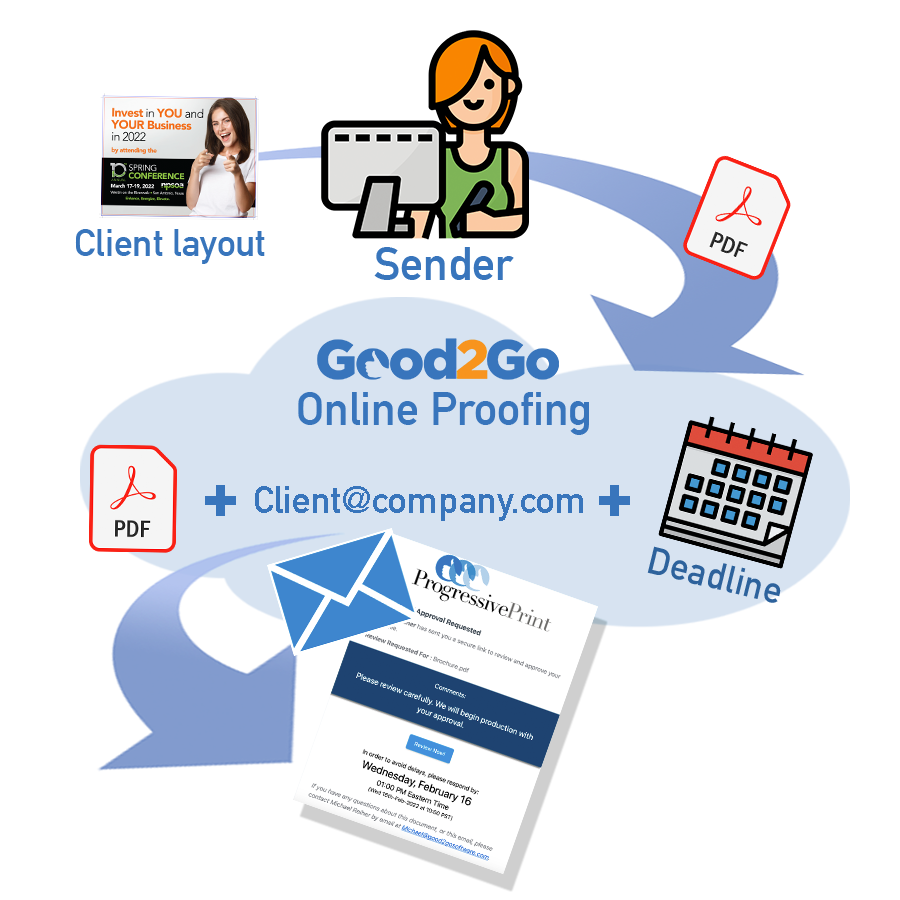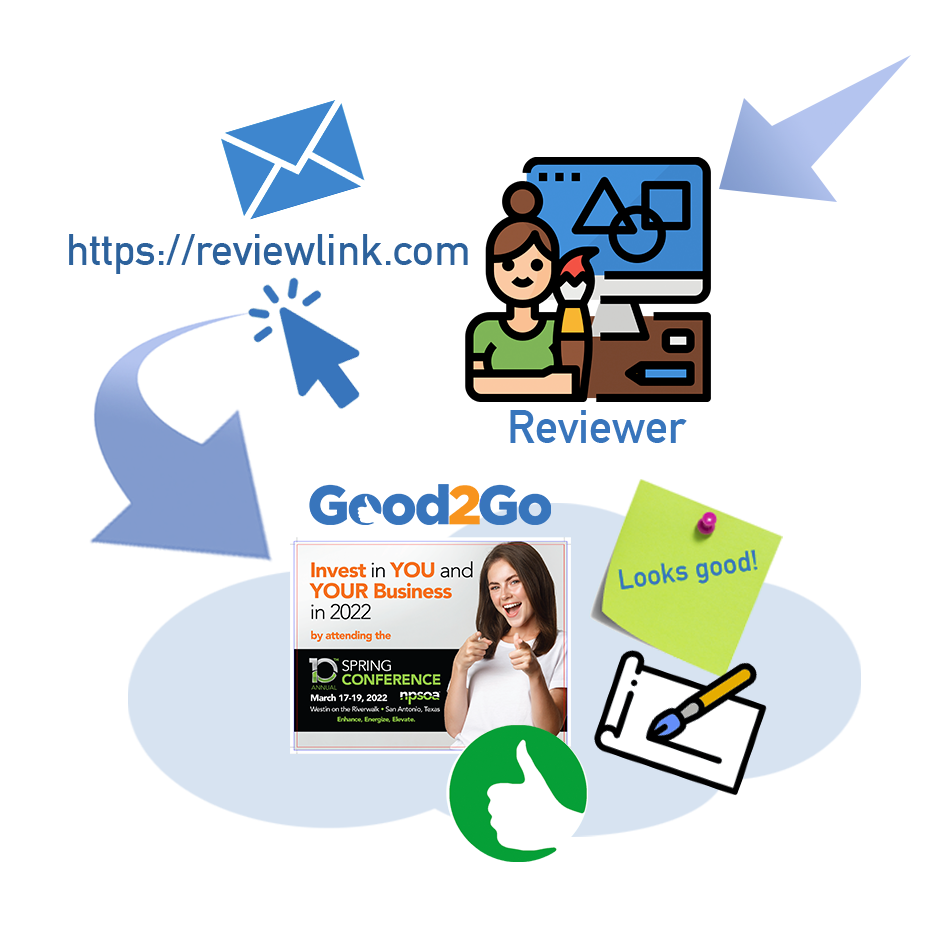 With a single click the reviewer is taken to the document in Good2Go where tools are provided to mark-up any changes or corrections. When the review is complete, the reviewer can "Reject", "Request changes" or "Approve" the document.
Receiving changes and approvals.
When the review is complete, the sender is automatically notified by email with a direct link to any mark-up or comments..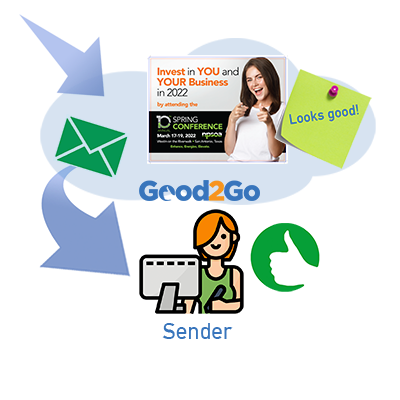 Good2Go does more than just sending a file for approval.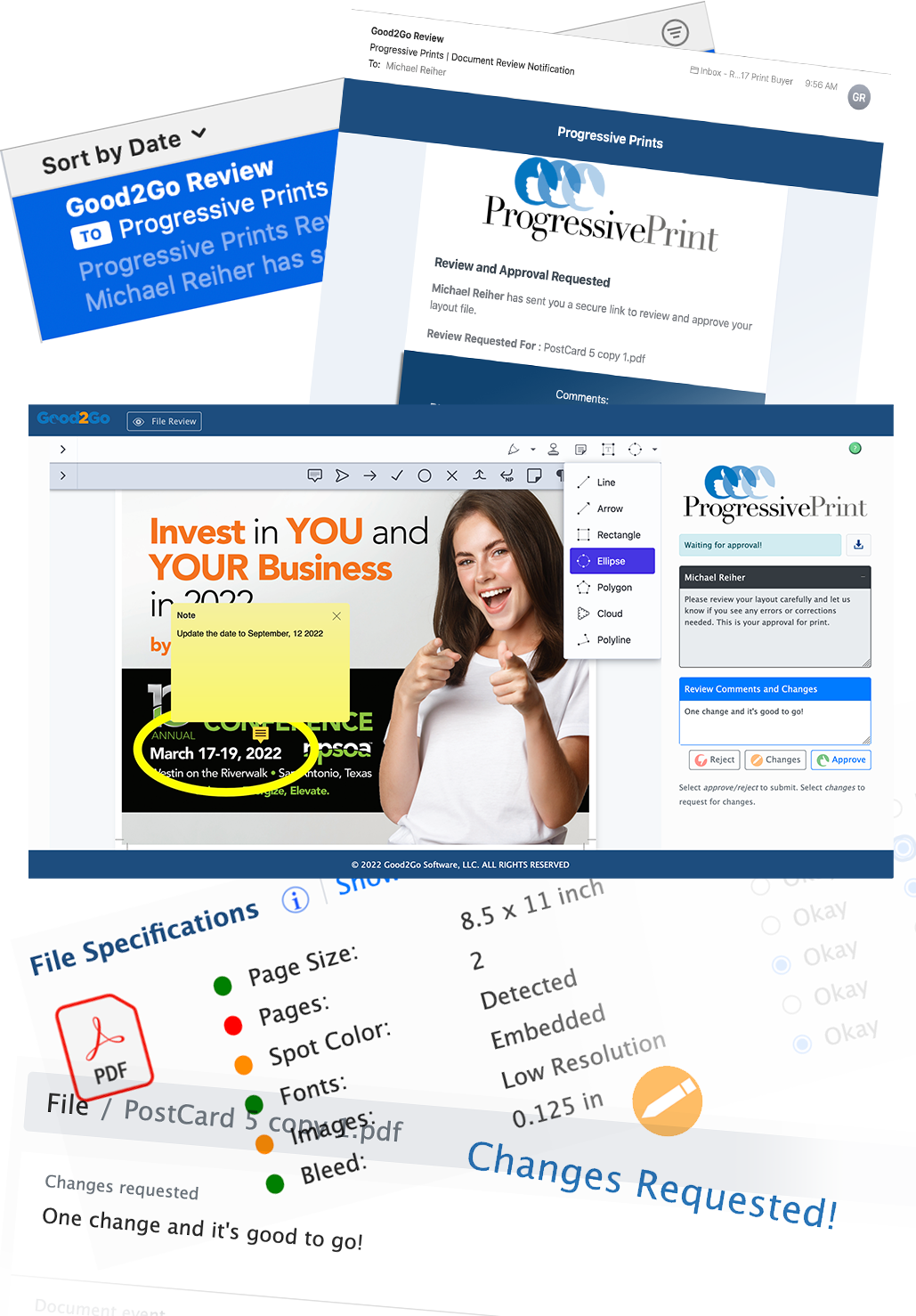 Highlight, stamp, draw, place sticky notes and more. Over 30 mark-up tool options.
Automatic reminders are sent as the deadlines draw near.
Trim page size, fonts, image resolution, bleeds, inks and more. Learn whats in a PDF automatically.
From the emails, to the review screens, Good2Go ensures clients know who the review is coming from.
Can't remember when changes were requested or what was requested? No worries, Good2go keeps all the history for you.
Click on the button above, enter your email, and upload a PDF document. We'll send you back your document using the Good2Go online proofing solution so you can see first-hand what your customers will see.
Good2Go, no hassle, free trial.
14-day fully functional trial.

Free live set up and training.

No harassing phone calls or excessive emails.

Subscriptions start at $50 per-month.