A creative and print production outsourcing (job sharing) solution where you're in control.
Most order and workflow systems for the graphic arts are designed to take in jobs. At Good2Go, we also help you send them out.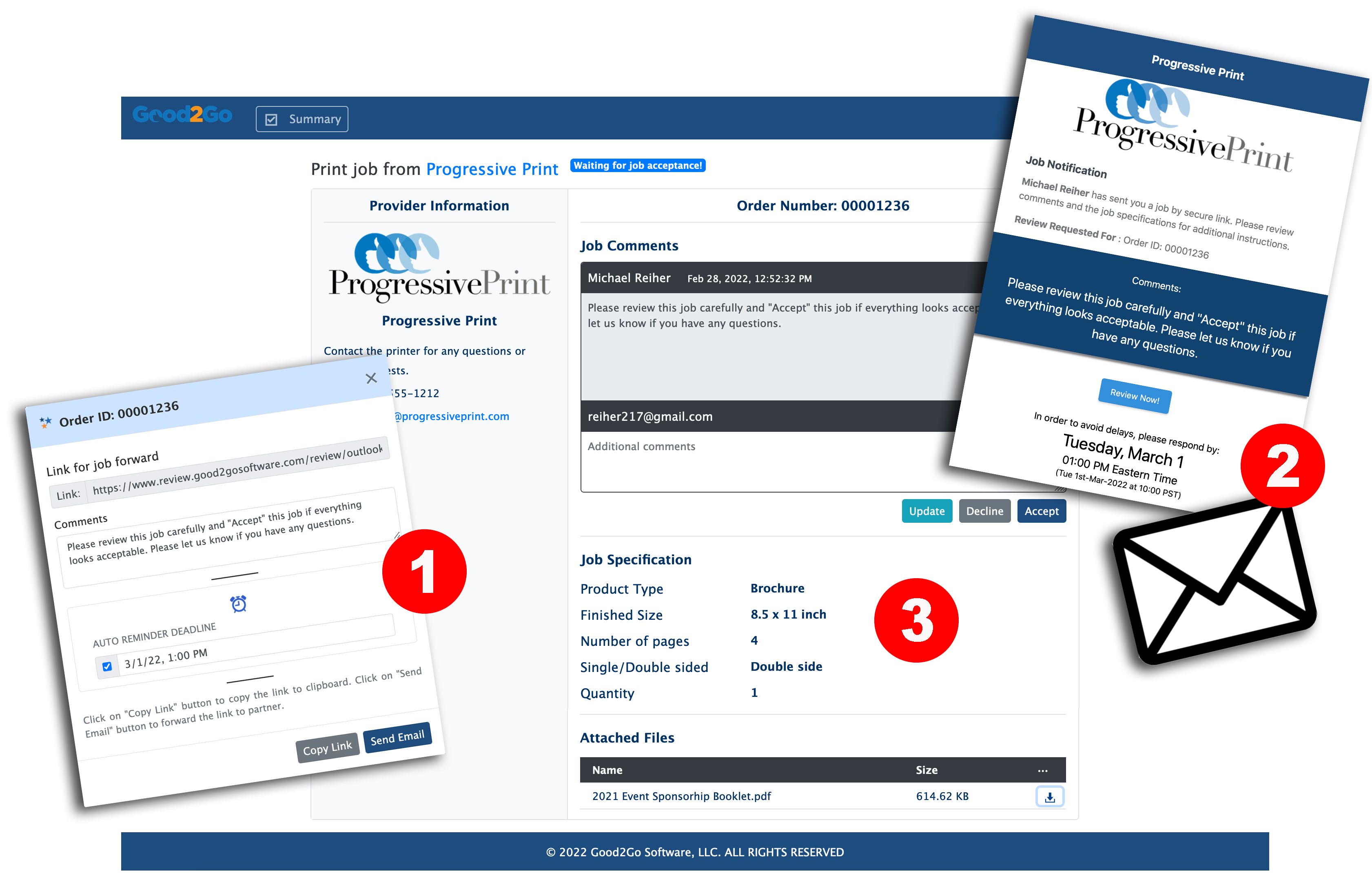 1. Send a file, folder or complete job with specifications with one click. 2. The receiver gets an simple but informative email with a direct link to the job. 3. See instructions, job specs and download job files right from the job forward screen.
Select a file, folder or complete job with specifications and forward it to whomever you need. Good2Go makes access to the information and files super easy. Just click the link and it's all right there.
Remote employees, contractors or companies. Good2Go serves them all.
Know when a job has been accepted. Track all communications, specifications, and file changes all in one place and get alerts when changes are made or jobs completed.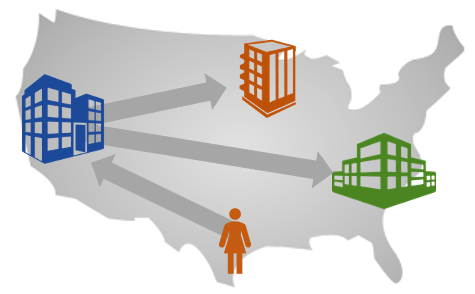 Multiple locations, link them all.
Good2Go helps companies share jobs between locations. Integrate Good2Go with your MIS and jobs can be instantly imported into the local order system.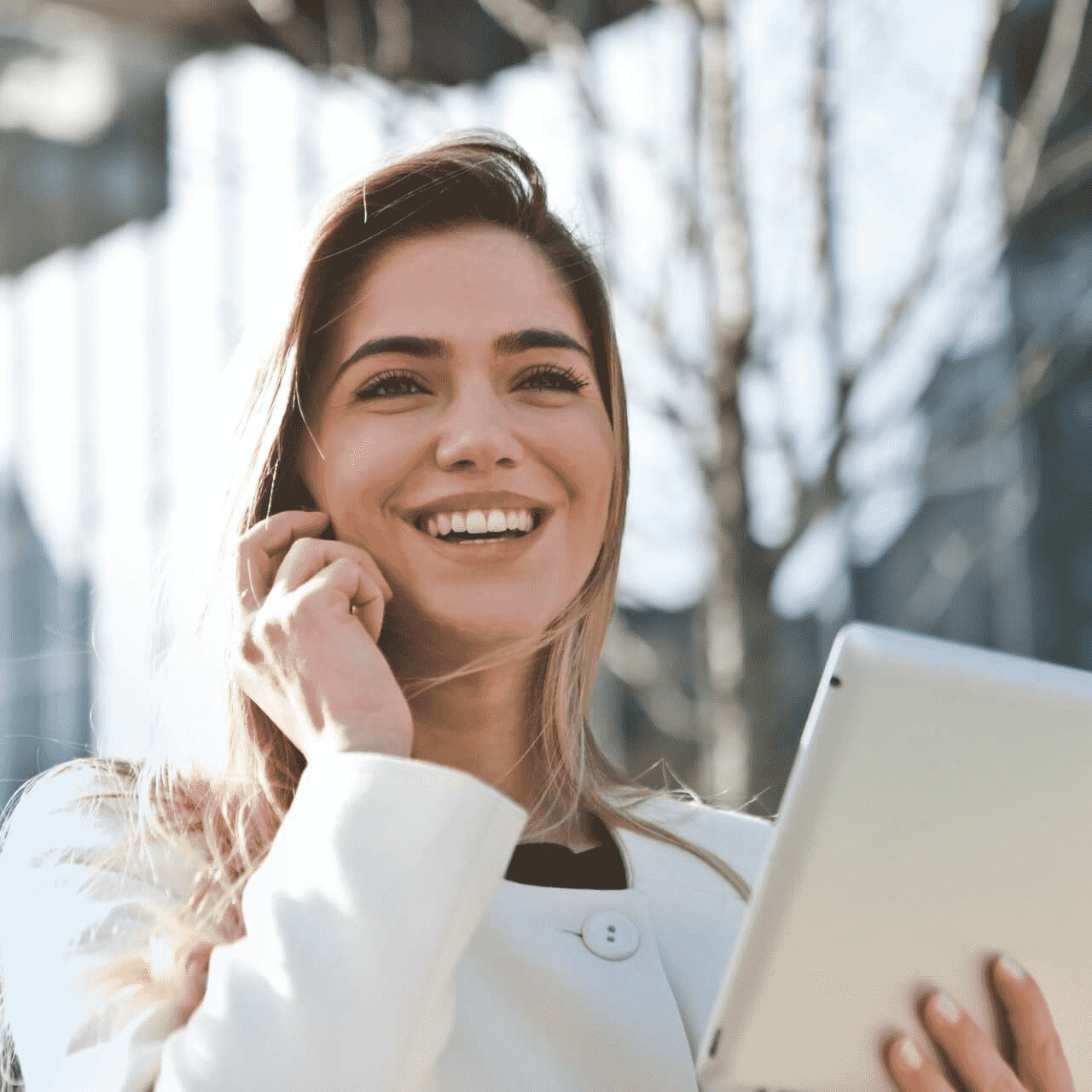 "As a freelance artist, I need to collaborate with my clients, ensure my files are printable and distribute completed jobs to the client, or their printer."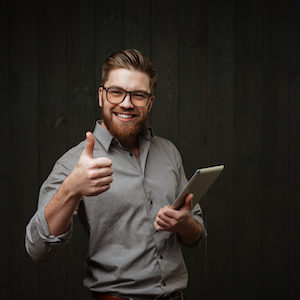 "As production manager at a commercial printer, we outsource some design work and our specialty print work. I want a solution that gives me one place I can manage our outsourced work.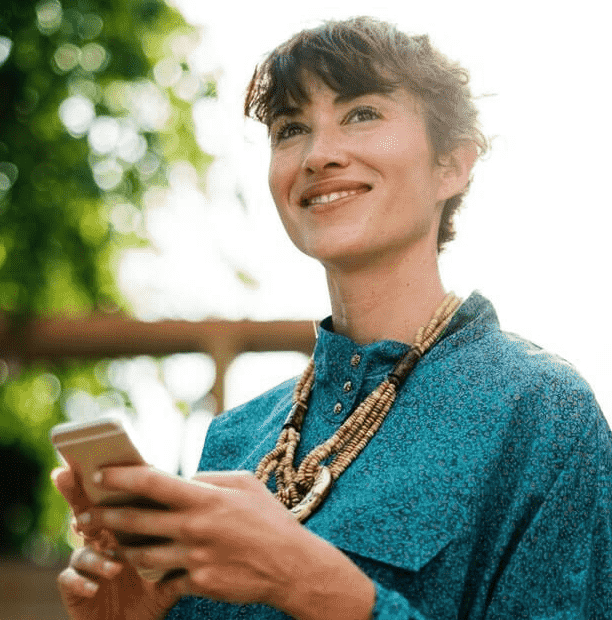 As a art director in our company, I distribute jobs to contract writers, and designers. Plus I check jobs as they are complete to ensure they are printable otherwise the printer will delay our job.
Good2Go offers a complete set of services and tools to help any creative or production professional on-board new jobs, check file quality, and collaborate with clients or contractors.
Sign-up for our fully functional, hassle-free, 14-day free trial! No credit card required!
Outsourcing top features…
Forward to anyone with an email.

Forward one or more files.

Send job specifications and instructions.

Every job is tracked and actions recorded in the job history.

Automated deadline reminders help keep contractors and partners on-time.