Resources for evaluators, new and seasoned customers.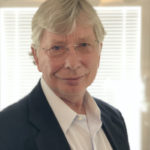 Michael Reiher, President
Thank you for choosing Good2Go. One of our goals is to ensure our customers are well supported, informed, and can have a voice in the future of our service.

These pages are dedicated to informing you of new developments in Good2Go and give you access to future development if you'd like to have a voice, need a feature added or have a suggestion.

Next update: Coming soon…
Updates are usually released in the early morning hours (US Eastern time) on the day noted above. Please email Support@Good2GoSoftware.com if you experience any on-going issues on this day. See what's coming under "Updates and News".
Do you send jobs to outside designers or printers? If so, Good2Go has a solution for you coming this month! Also, we will be deploying our first built-in support for a MIS solution. More to come soon!