Check out "Forward Job" (in beta) from a file, folder or order context menu.
More coming soon!
Found under Account Settings. Now you can define a default message to be added to review and approval emails and the final review and approval screen.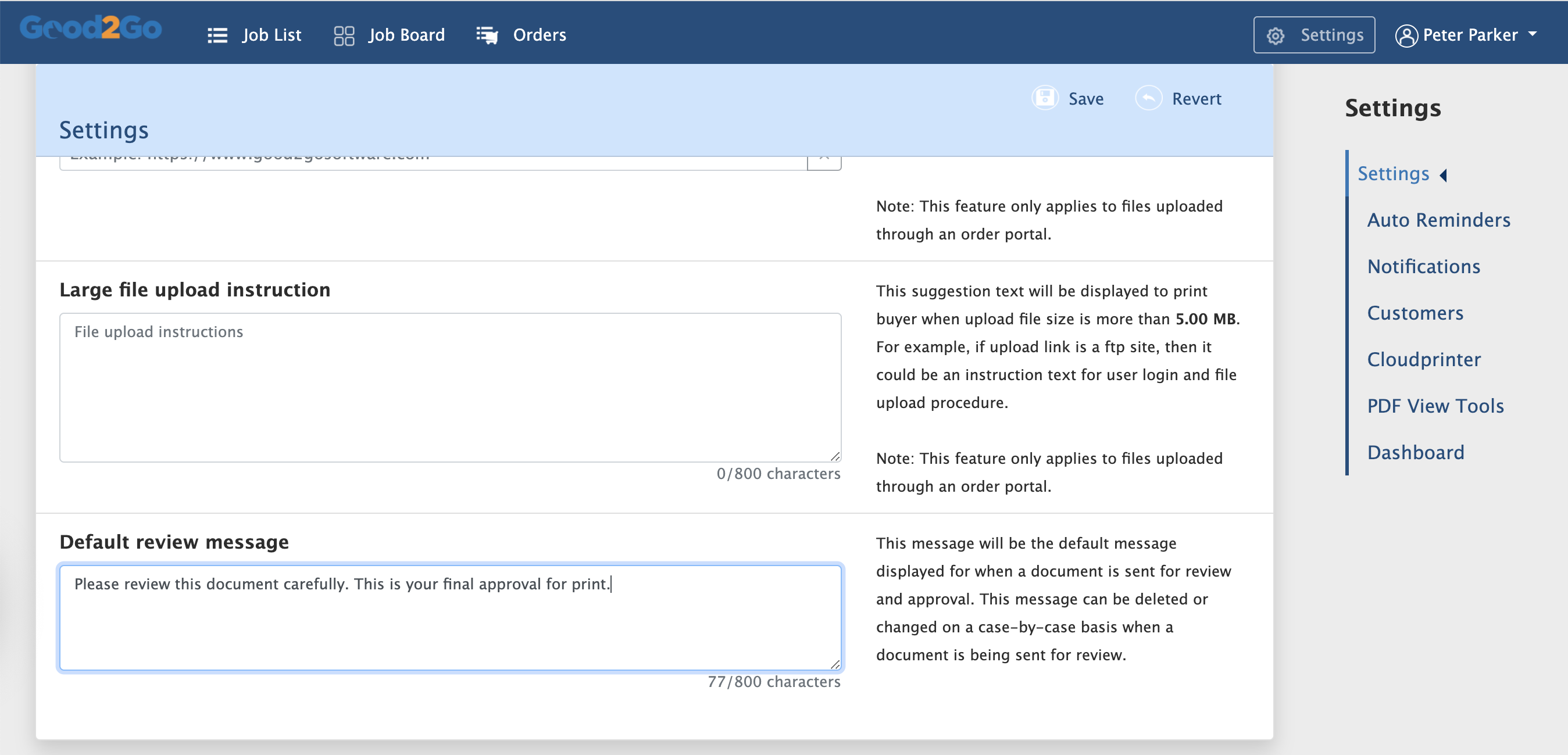 Enter your default review message here under your account settings.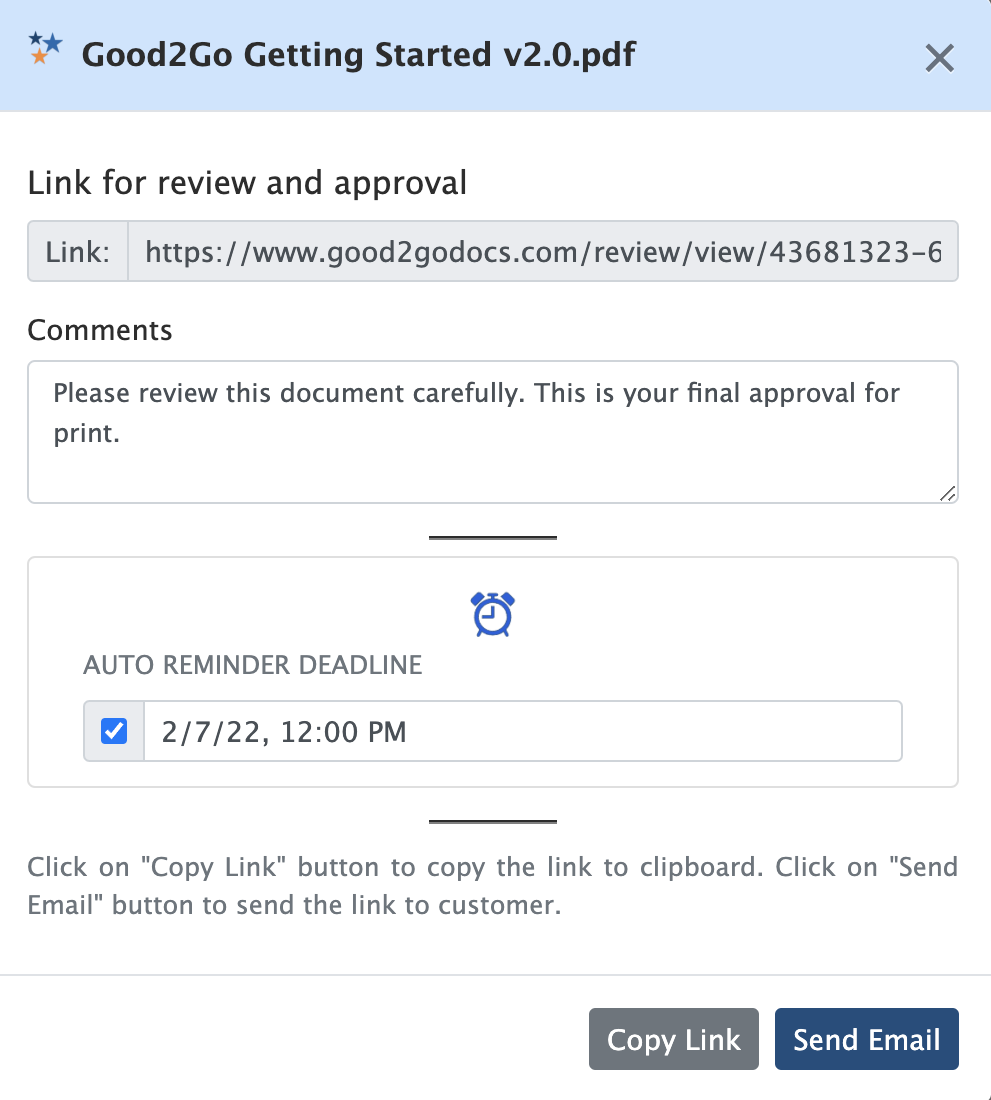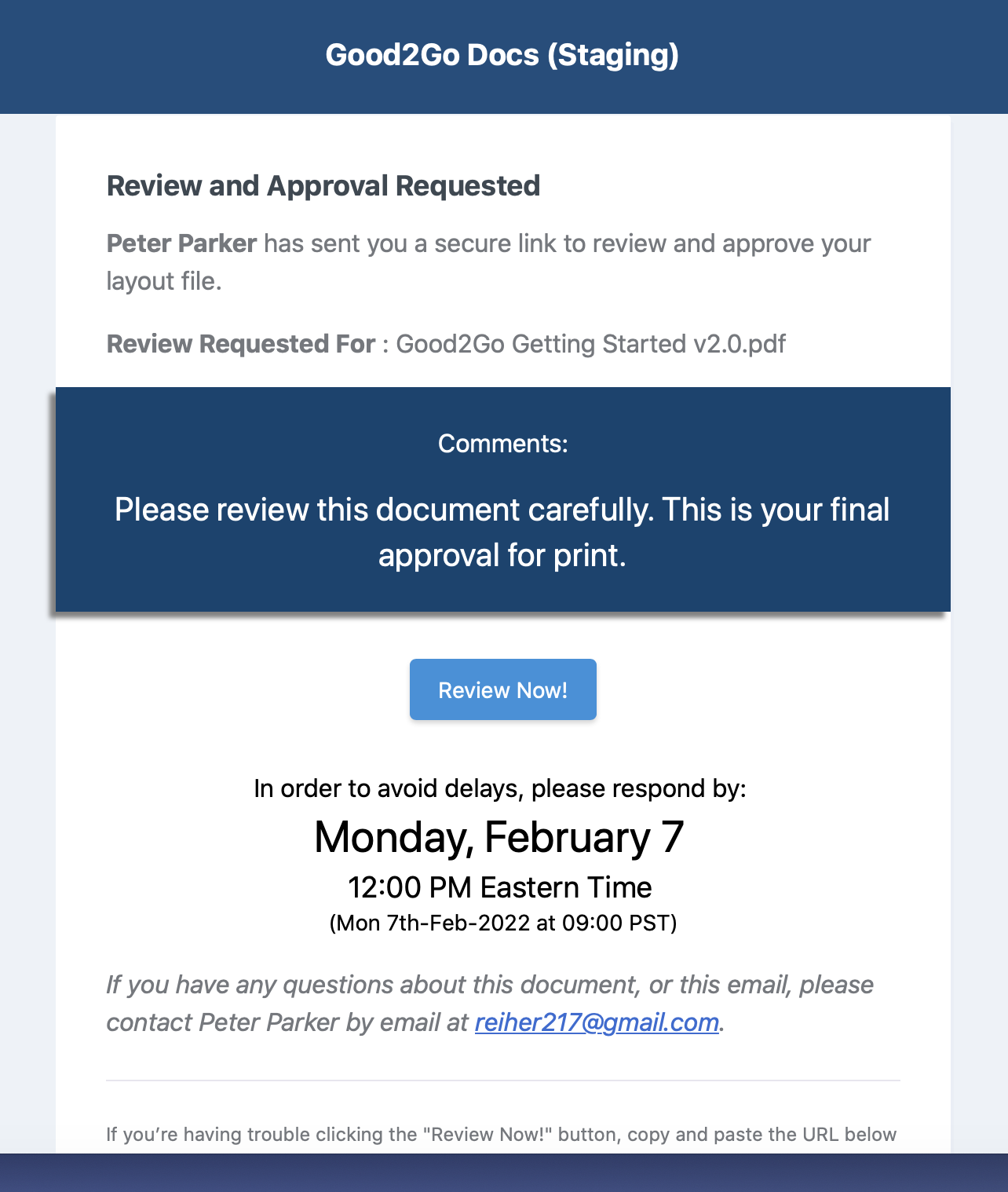 New accounts now are automatically given our tutorial documentation, along with a order portal already defined.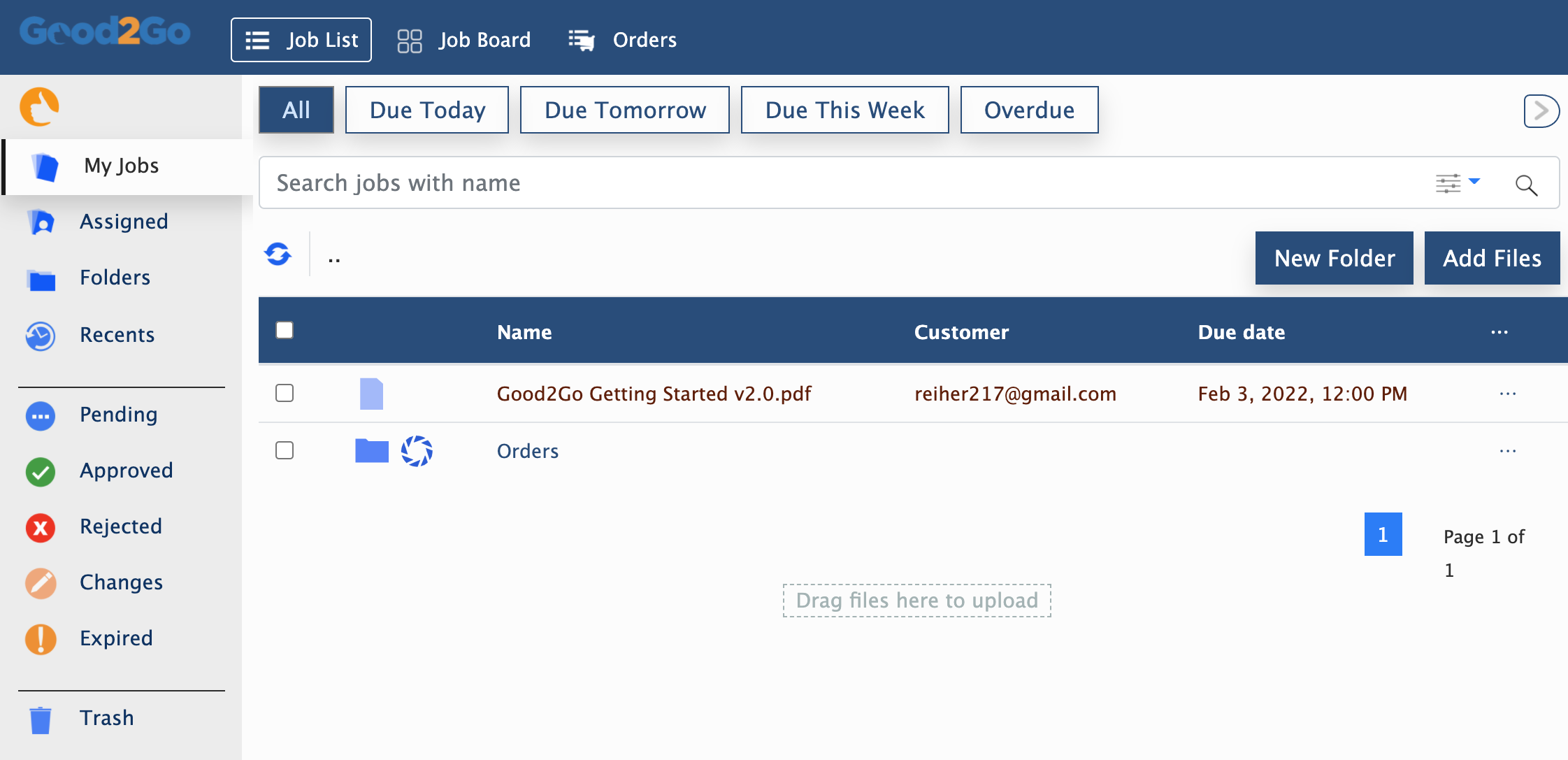 Default set-up shown above.
Right pane scrolls independent
The right pane (#2) now scrolls independent of the center window (#1). This provides easier window navigation.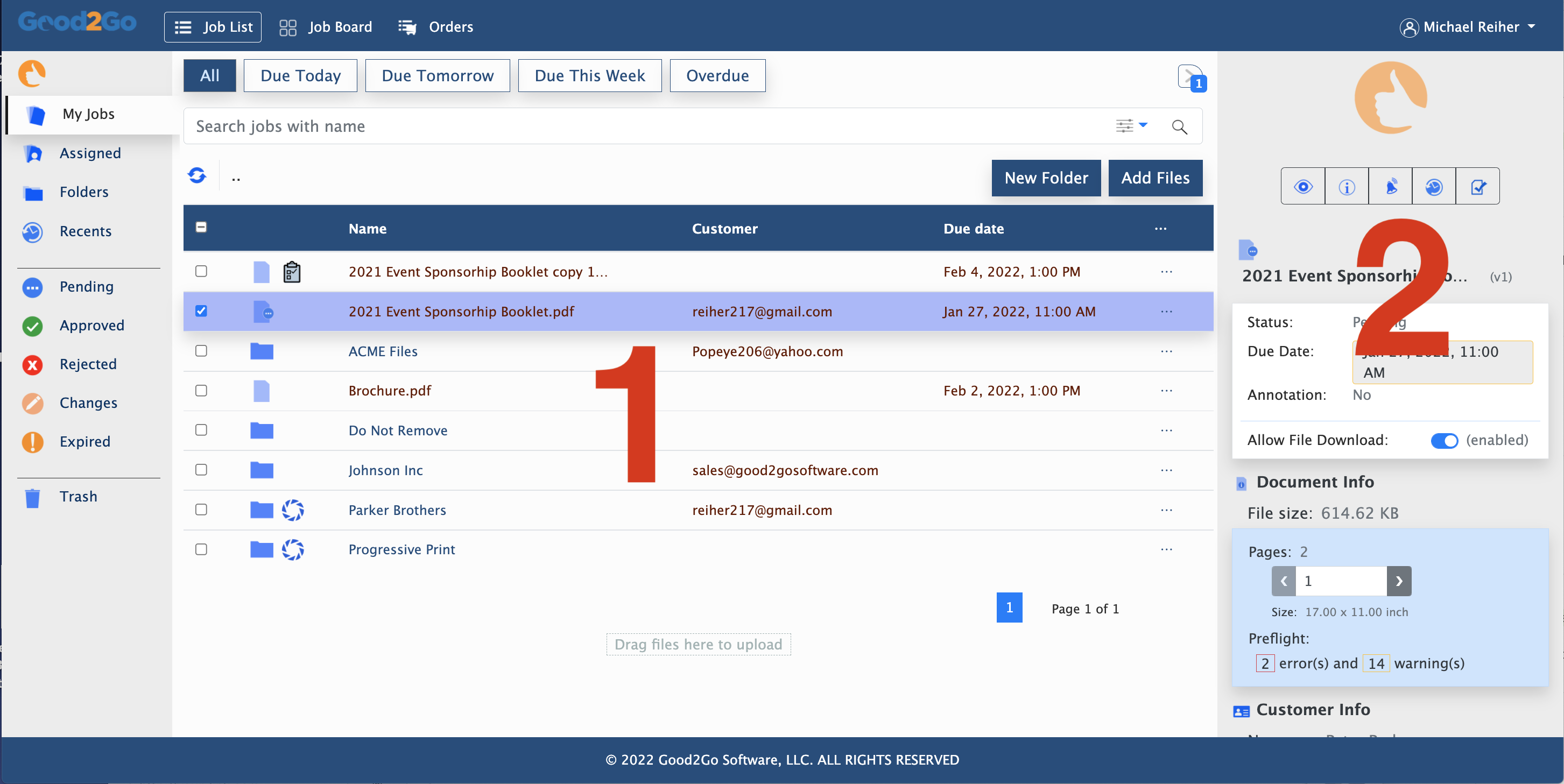 Large file altrernate upload information
Customer Request: A customer wanted a solution for when their clients were uploading files larger than 100MBs. So now, when a file is submitted that is too large (>100MBs), we display an alternative upload link along with instructions. This is set up under your account settings. Just enter your alternate link and instructions for the user. Good2Go does the rest.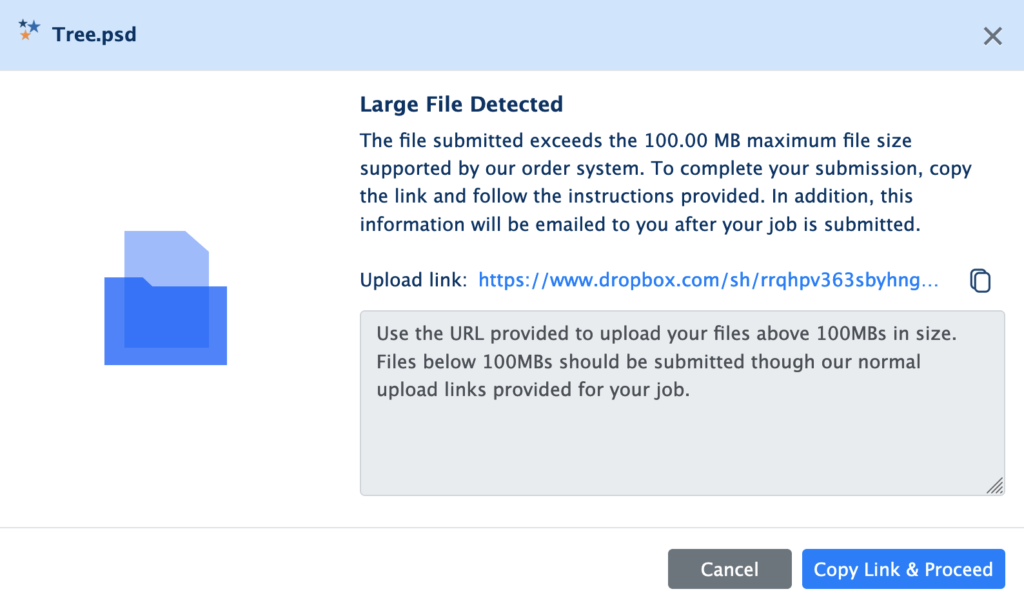 Need a feature or have a request? Don't hesitate to let us know!
Found under Account Settings you can change your default measurement system. Most interfaces allow for job-by-job overrides.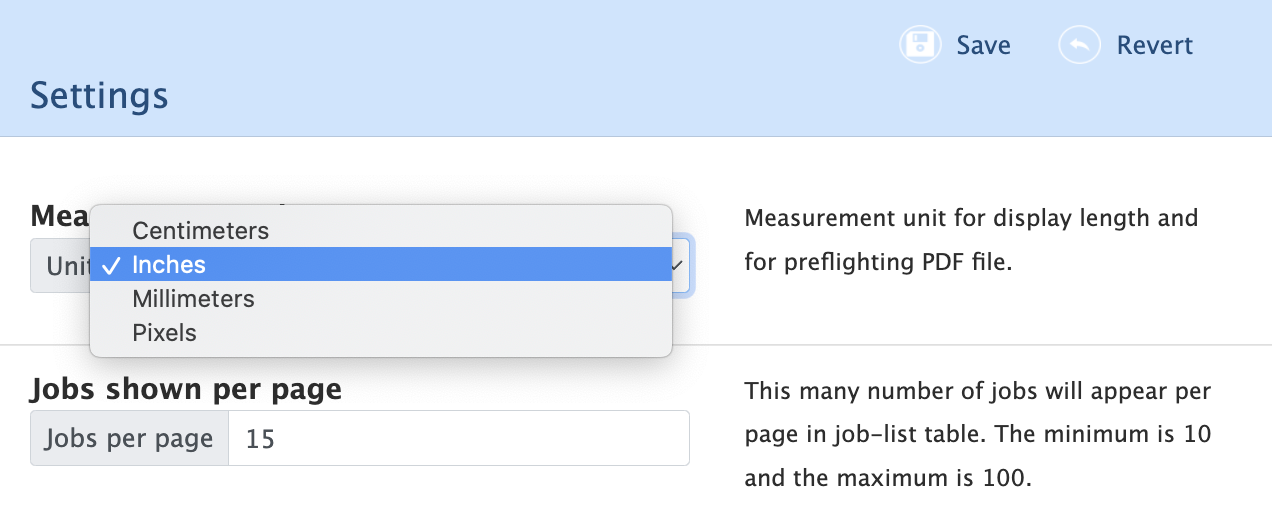 Now you can quickly get to the latest orders being submitted by just clicking on the "Orders" tab. Orders are displayed by the newest first.