Michael Reiher, president of Good2Go Software, founded Good2Go in 2019 with a vision to fill a significant gap in the market. With over twenty-five years in the graphic arts software industry and having met with thousands of printers worldwide, he had a keen eye for identifying market inefficiencies and unmet needs.
Reiher observed that most vendors in the market primarily focused on larger printing companies willing to spend substantially on workflow solutions. This observation led him to recognize a vast segment of small to medium-sized printers overlooked or technologically left behind.
Motivated by the desire to create a solution for printers of any size, Reiher, alongside his business partner, Niranjan Bai, launched Good2Go Software. They aspired to offer advanced functions and technology to this market segment, as they noticed many complex workflow systems neglected smaller customers.
Reiher understood that these smaller businesses, handling thousands of jobs a month — many small — required tools to streamline their processes. This understanding laid the foundation for Good2Go Software and inspired one of their taglines, "workflow without the work."
Reiher's vision for Good2Go Software extended beyond merely filling a market gap. It involved crafting an affordable, user-friendly solution for printers of all sizes — both small and large. His objective was to bring a useful toolset to the market which could function independently or integrate seamlessly into larger workflows.
"We wanted to deliver high-end services to all commercial printing market segments," stated Mr. Reiher. "To achieve this, we knew we needed to create services that could be up and running in any print shop in 15 minutes or less."
They concluded that delivering Good2Go as a cloud solution was the best way to eliminate local installation issues, enable quick updates, and ensure easy connectivity with other cloud-based solutions.
Reiher's customer-centric approach is evident in Good2Go Software's operation. The company listens to its customers and continuously innovates based on their feedback. This approach ensures the software remains relevant and beneficial for its target audience, further solidifying its market position.
Good2Go Software is a cloud-based solution providing advanced job onboarding, online proofing services, and streamlining customer communication. Designed to assist print shops, especially small and medium-sized businesses, it automates onboarding and job tracking. Here's how it can benefit print shops:
Streamlined Workflow:

The software offers a simple and effective customer collaboration process, replacing email. This streamlined communication can save print shops considerable time and reduce miscommunication risks.



Job Tracking:

Good2Go Software assists print shops in managing their print approvals, keeping them organized and accessible throughout the organization. This feature can prevent crucial information from being lost in email chains and ensure client changes are not overlooked.



Easy to Use:

The software requires no installation or integrations. Users can start using the software in 15 minutes or less after signing up. This user-friendliness can save print shops the time and effort typically needed to implement new software.



Affordable:

Good2Go Software is cost-effective, with prices starting at just $50 a month. This affordability makes it a viable solution for small and medium-sized print businesses.



Compatibility:

The software is compatible with over 5000 applications through Zapier, including nearly every CRM out there. It also has apps for InFocus switch, facilitating easy connection between the two solutions. This compatibility allows print shops to integrate Good2Go Software easily into their existing systems.



Innovation:

Good2Go Software is continually innovating and adding new features based on customer feedback. For example, they recently introduced automated key line layouts, which enable users to overlay a template on any of their documents to check for issues like bleed or incorrect folds.



Customer Success:

Hundreds of customers use Good2Go daily for various tasks, from obtaining print approval and pre-flighting files for potential print errors to onboarding new jobs through an easy-to-use upload portal. Moreover, print buyers also appreciate the ease of use with Good2Go, saving time when downloading files for proofing.
Ready to transform your print shop's workflow and elevate customer communication? Good2Go Software is the solution you've been waiting for. With our cloud-based service, you can streamline job onboarding, simplify online proofing, and keep track of all your jobs in one place.
Don't let crucial details get lost in endless email chains. With Good2Go, everything is organized and accessible throughout your entire organization. Plus, with compatibility with over 5000 applications, you can easily integrate Good2Go into your existing systems.
Join other printers like yourself, who have already reaped the benefits of Good2Go in their print shops. Remember, we're always innovating, adding new features based on your feedback to enhance our software.
Ready to get started? Sign up for a free trial today and see the difference Good2Go can make in your print shop. In just 15 minutes, you'll be up and running, ready to streamline your workflow like never before.
Don't wait. Your print shop deserves the best. You're just one click away from a more efficient, organized, and successful business.
The vision for Good2Go is simple — deliver a scalable, instantly accessible workflow solution for customers of all sizes (especially the small print providers). By using the latest cloud computing and PDF technologies, Good2Go makes it easy for print service providers to collaborate with customers and other employees to keep jobs organized, on-time and (of course) "good-to-go" for print.
Good2Go is workflow without the work!
Our Commitment to our Customers

First and foremost, we want every customer who chooses Good2Go to receive a high-level of value from our services, and we want them to feel secure, appreciated and valued.
We are committed to meet or exceed the needs of our clients and partners by listening to their needs, understanding their issues, and responding with agility. The result? You can be more responsive to your customers and have access to the most modern workflow solution on the market today for the graphic arts industry.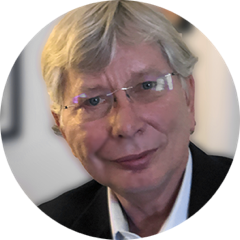 Northeastern PA, U.S.A.
30 years in software
Graphic arts background
Founder of Aldus/Adobe Prepress Group
Bangalore Urban, Karnataka, India
20 years in software development in Printing and PDF workflow management area