Private, white label cloud service.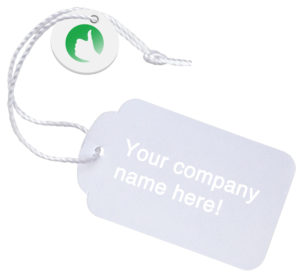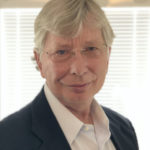 Michael Reiher, President of Good2Go Software

White Label Services for Print
Fast job on-boarding
PDF preflight
Online Proofing
Revision mangement
Customer collaboration
Team Workspaces
Team management
Multi-site support
Self-service licensing
Made for any print service provider where branding is important or need to deploy services to multiple sites.
In the dynamic world of print services, we understand that your brand is the cornerstone of your business. Standing out in the hearts and minds of your customers is not just a goal, it's a necessity for sustaining and growing your client base.
That's why we, at Good2Go, have revolutionized the game. Introducing our cutting-edge white labeling solution that empowers you to not only personalize the user experience but also harnesses the limitless potential of the cloud. With us, scalability and performance are no longer concerns.
Why choose Good2Go? It's simple. We don't just deliver a solution; we deliver a promise of excellence. Our robust platform is designed to seamlessly integrate into your existing operations, providing a hassle-free experience that lets you focus on what you do best – delighting your customers.
Unleash the full potential of your brand with Good2Go's white label solution. Elevate your print services to new heights, leaving a lasting impression on every client and propelling your business towards unparalleled success.
Ready to embark on this transformative journey? Get in touch with us today and let's revolutionize the way your brand speaks to the world.

At Good2Go, we don't just provide a solution; we craft an experience tailored exclusively for you. It all begins with a collaborative journey where we define your branding vision and performance prerequisites. Together, we outline precisely how you envision deploying our solution.

Here's where the magic happens: we replicate our commercial prowess onto a dedicated server, reserved exclusively for your organization. Every facet, from the interface to the functionality, is infused with your brand's unique DNA, ensuring a seamless and immersive user experience.

Before it ever reaches your hands, we meticulously test every nuance, ensuring it surpasses the very requirements we set together. Only when it's perfect does it move forward, deployed precisely according to your meticulously crafted plan.

But our commitment doesn't end there. We shoulder the responsibility of managing all updates, fortifying security, and tending to the vital background services that keep your instance of Good2Go, well, always good to go.

This is more than just a process. It's a promise. A promise that your brand's identity will shine through every interaction, a promise that your users will experience excellence in every click.

Elevate your brand with Good2Go. Let's embark on this journey of seamless, personalized excellence together.
Private branding
Custom sub-domain
Custom preferences
Performance
Storage limits
Upload limits
No local software to install
No special IT requirements
Self-service user management
Easy to use, minimal training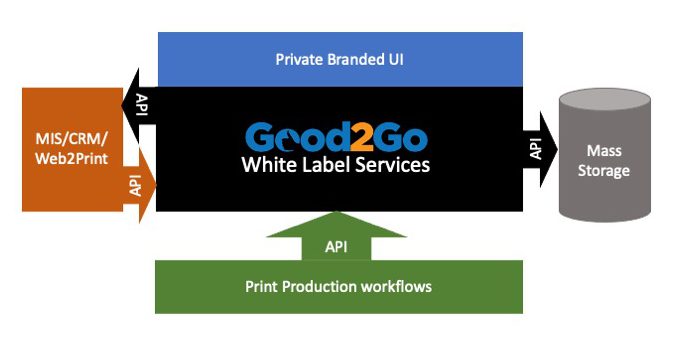 Good2Go is a blackbox solution, allowing integration with other services via our REST API or technologies like Zapier no-code automation platforms.
The limits of your Good2Go is only limited by your needs.
Powered by one of the worlds largest and most reliable cloud providers — Amazon Web Services (AWS) — storage, processing speed, upload/download throughput are never an issue.