PDF document review & approval…
Built for the graphic arts, made easy for everyone.
Corporate communications • Legal review • Approval for print • creative review
"We just use email, why do we need Good2Go?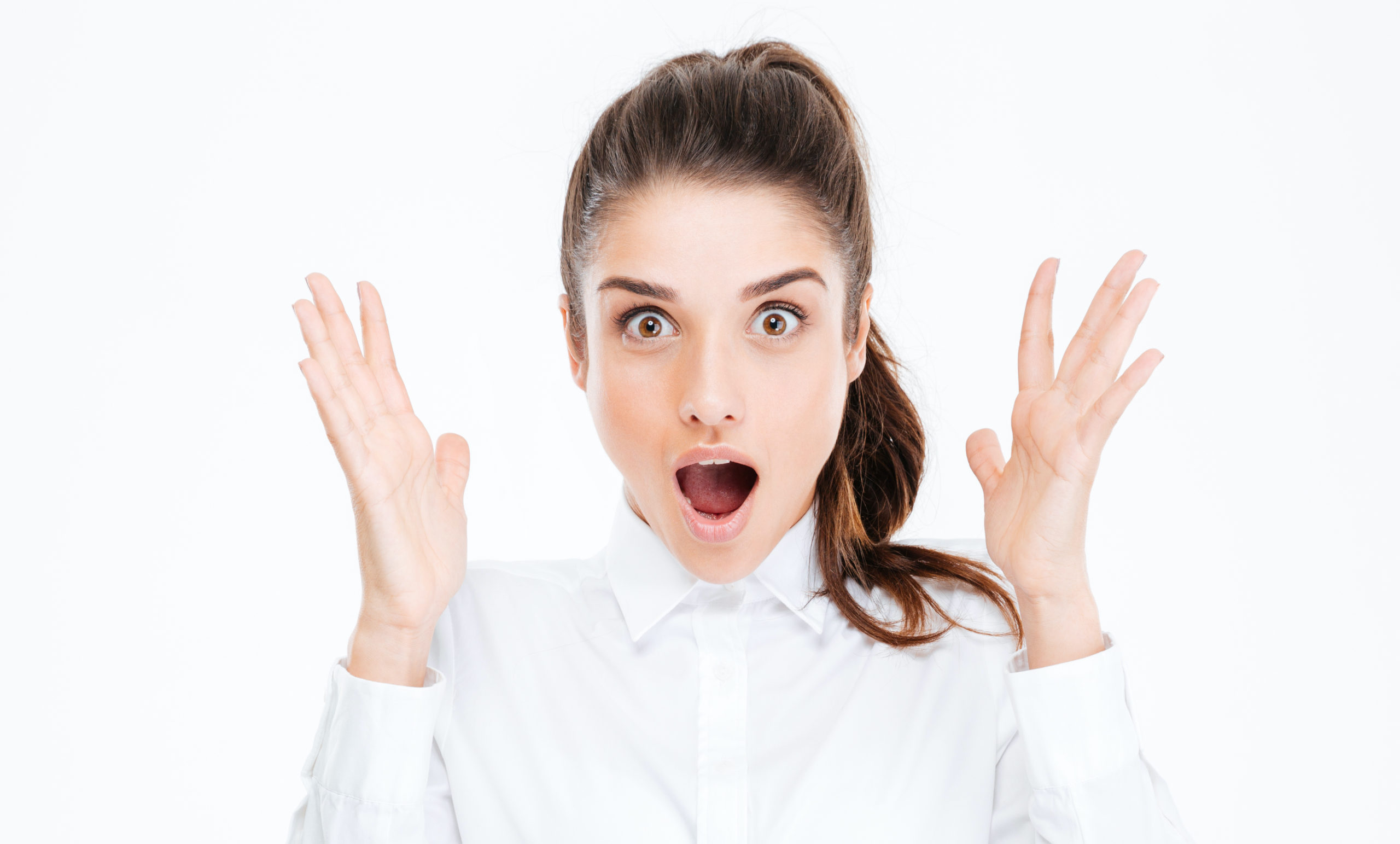 Good2Go provides a trackable solution, with collaborative mark-up, that busts the 10MB email limit and automatically reminds clients of deadlines so you don't have to. Discover more below.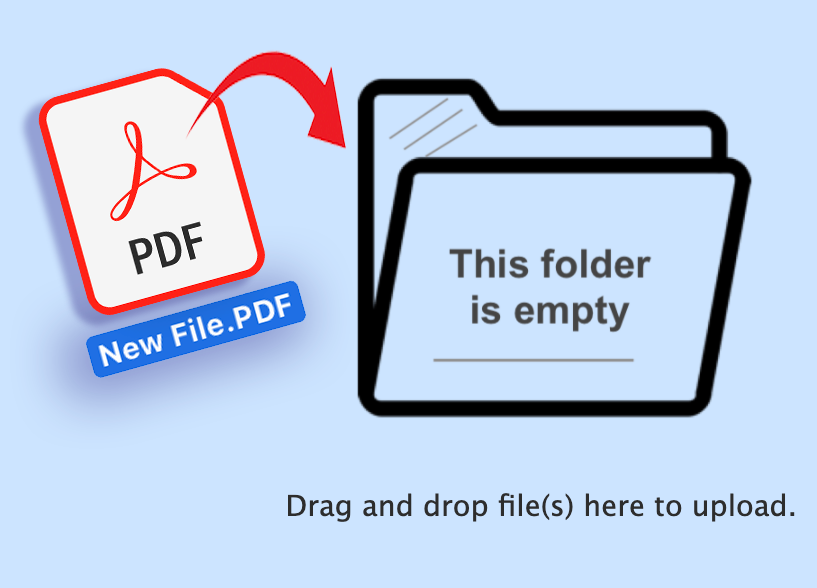 Just drag and drop a PDF on Good2Go and add an email address to send a review.
Reviewers receive a branded email that with a single click they can start the review.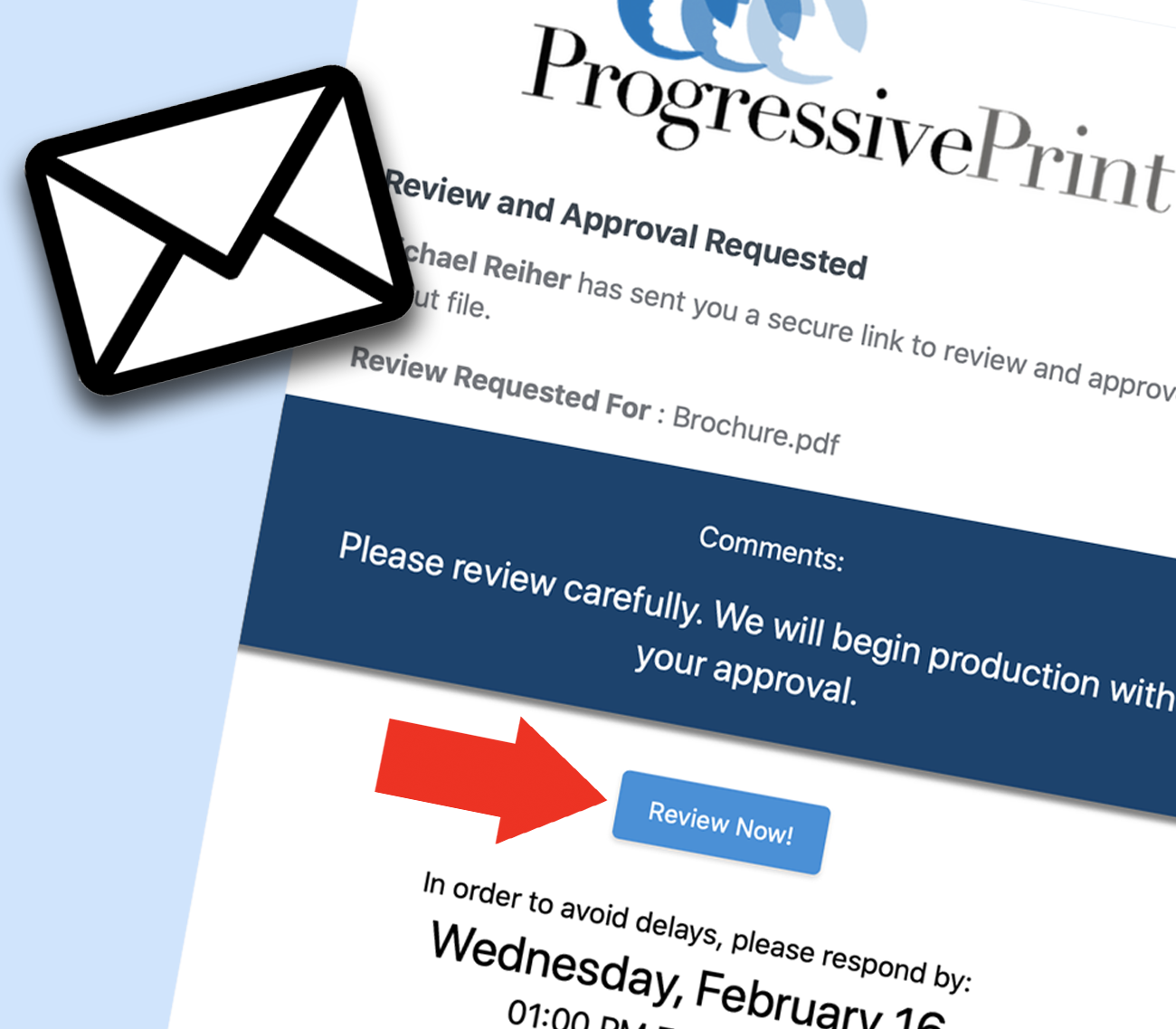 No log-in or account required to review documents. Just click and go! Easy!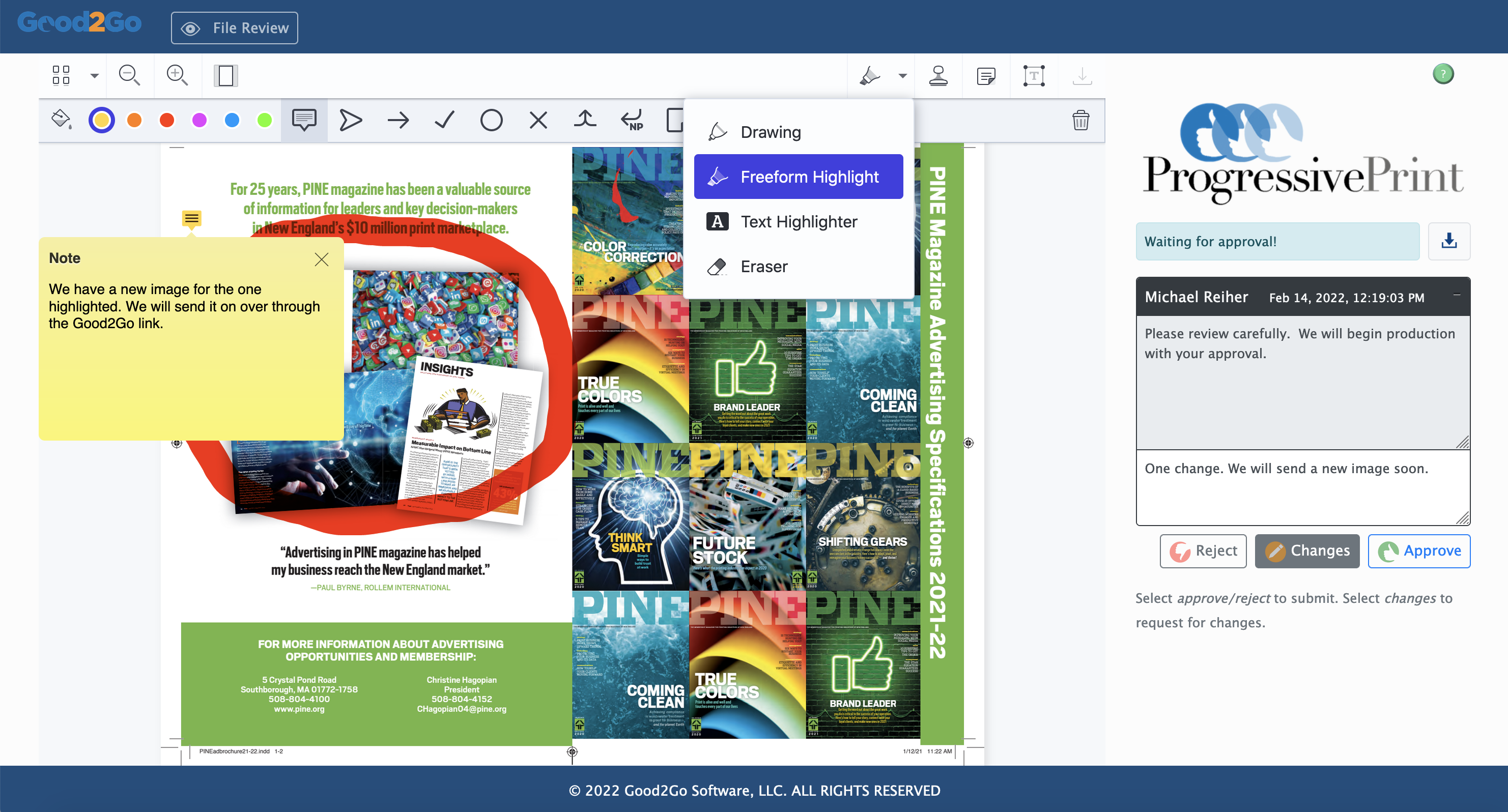 Reviewers branded view with annotation tools, comments and approval choices.
Review with annotations, mark-ups and notes. Mark-up documents before sending, or reviewers can mark-up their changes or concerns.
Mark-up tools include: sticky notes, lines, highlights, editor marks, shapes, rubber stamps, and text. Use all the tools or only select a few to keep it simple.
Sign-up for our fully functional, hassle-free, 14-day free trial! No credit card required for the free trial.
Your logo, company name, customer service information, are all displayed throughout the interface and in system emails to ensure your customers know the document review is from you.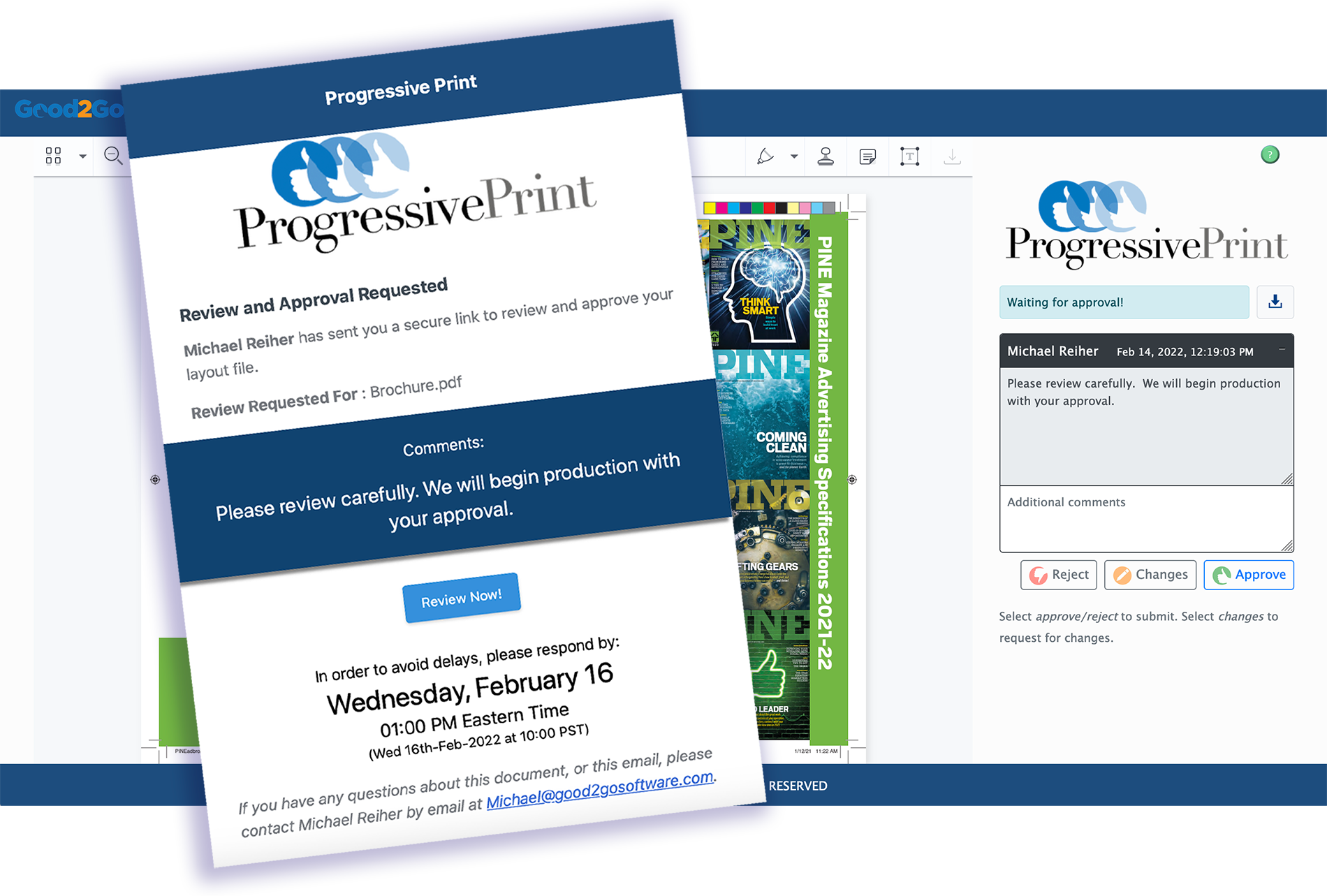 System emails (left) show the senders company name, logo, who sent the review request, the deadline, review message, and direct access to the document with just one click. The review screen (background) supports this also showing the logo and the custom message entered in Good2Go.
Good2Go uses an encrypterd connections along with other security measures to ensure your documents are safe and secure.
Set a deadline for the document review and Good2Go will remind the reviewer until the job is done. Just set it, and forget it.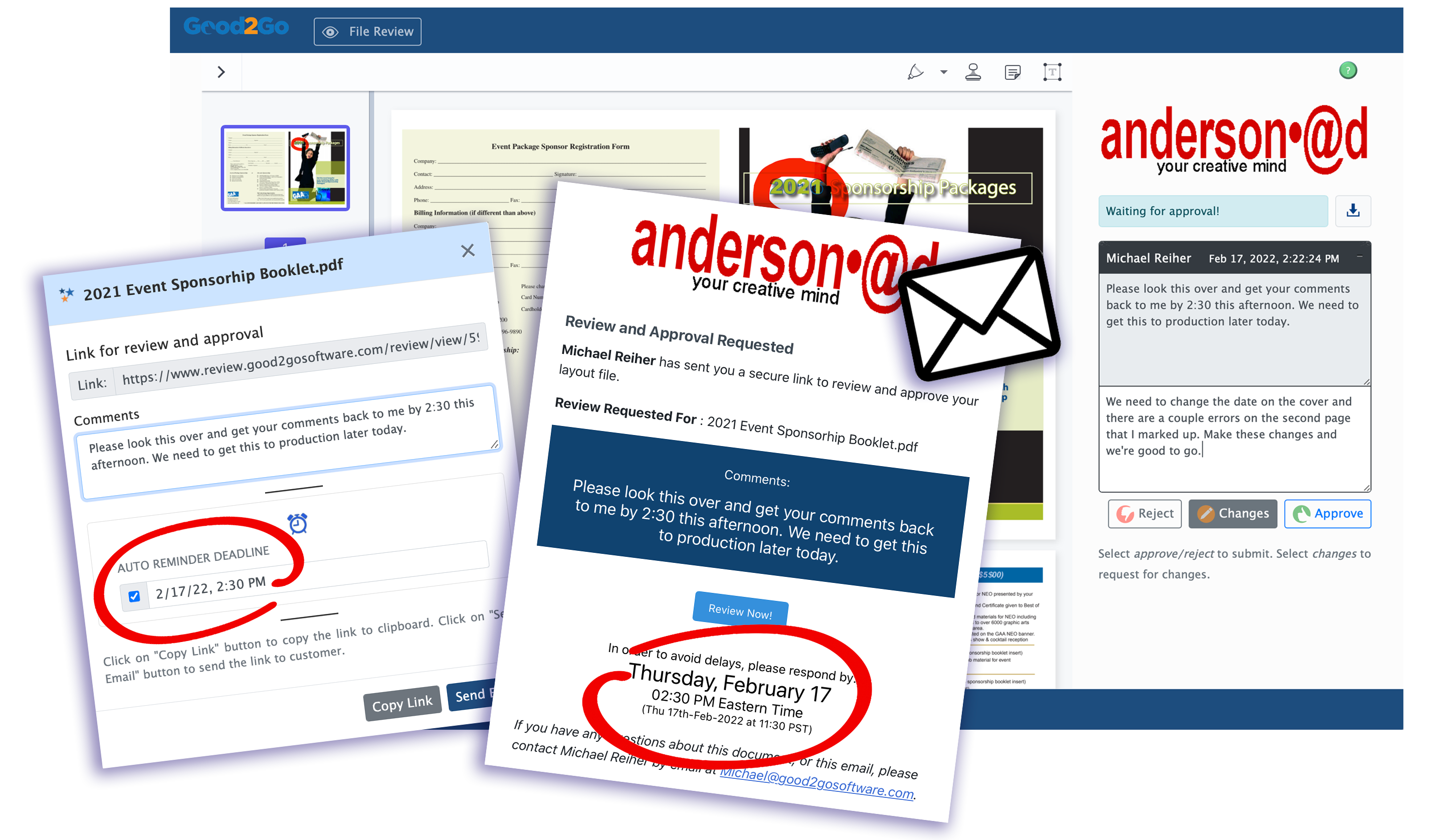 "We love how easy it is to get started with Good2Go and our customers love how easy it is for them too. That's very important to us.

— Walter Stevens, Blasi Printing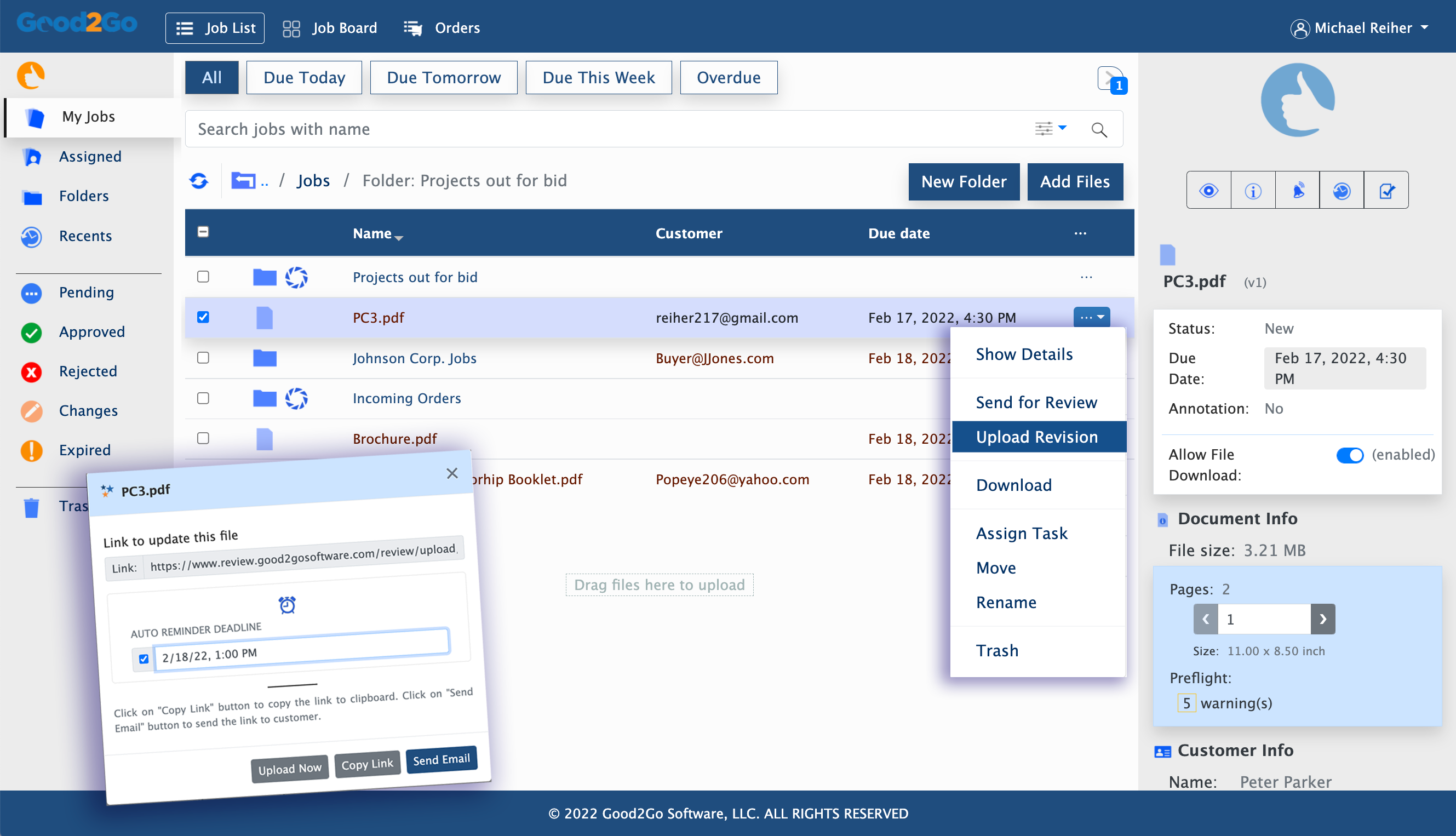 Good2Go is packed with a variety of document services to help you collaborate easily with one-time vendors, or regular clients. Key functions include:
Revision upload and management

Upload & sharing support for most document types

Review support for PDF, JPG, GIF and PNG

File/Job sharing with specs and instructions
Sign-up for our fully functional, hassle-free, 14-day free trial! No credit card required for the free trial.

"For less than the cost of coffee for the office we could be saving the countless hours we spend everyday trying to collaborate with our clients. Why didn't we find Good2Go sooner?"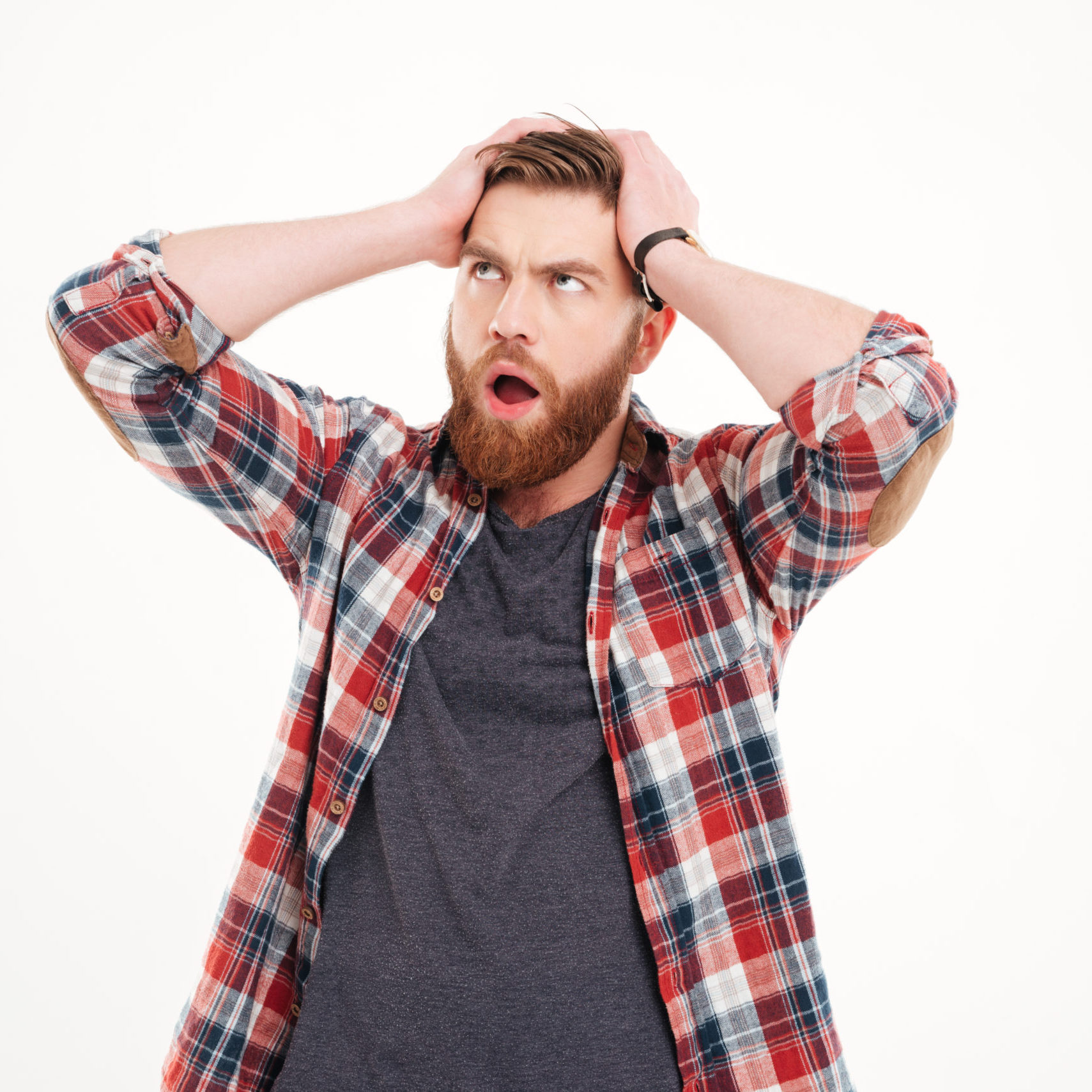 Warning! Use of Good2Go will result in increased productivity, trackable communications and happy clients.