Good2Go makes the proofing experience fast and easy for everyone.
Trackable, secure file uploads

Automatic file specifications

Central location for all to share

Automatic client portal creation
Easy to link to your website

Easy for print buyers to use.
Job and file specifications review

2-way mark-up for communicating issues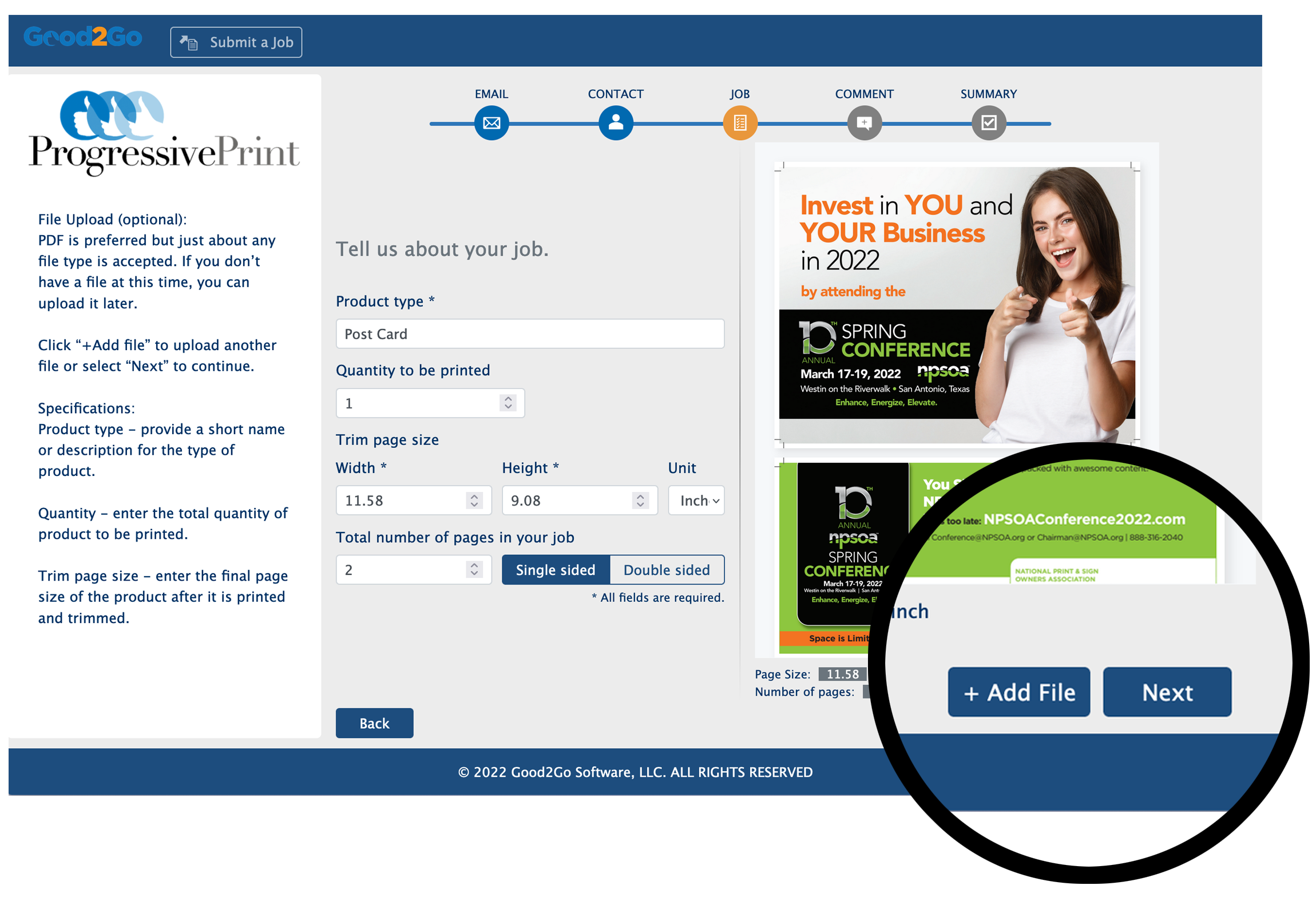 The file upload screen allows the print buyer to upload multiple files into one job submission.
Clients get a job portal automatically after submitting their files.
Create an upload portal for general customers or portals for specific customers. No limit.
Trim page size, fonts, image resolution, bleeds, inks and more. Learn whats in a PDF automatically.
From the emails, to the review screens, add your branding to ensure the clients know who the review is coming from.
Can't remember when changes were requested or what was requested? No worries, Good2go keeps all the history for you.
Integrate Good2Go proofing with Enfocus Switch, your MIS or any system using our REST API.
Not limited to 10 MBs file size

Can submit multiple files for one job

Automatic specification detection
Schedule a demo and let our team show you how Good2Go can optimize your print approvals.
Support for "Upload files" or "Request a quote"

Automatic file specifications

Upload one or more files as part of a job

Job portal automatically created
File specification checked against the file

Customer comments and instructions captured
Multiple upload portals supported

Team view shows all portal uploads

Assign tasks to teammates

Forward jobs to outside vendors